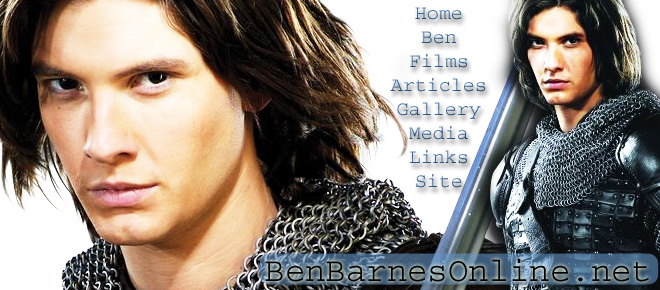 Current Projects




Stardust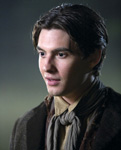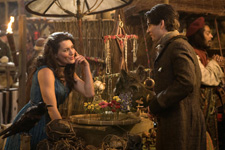 View all pictures in the gallery
Now available to buy on DVD
Based on the book by Neil Gaiman of the same name ben only takes a small role he plays Dunstan Thorn as a young man. Dunstan is Tristan Thorn (the main character played by Charlie Cox) father. The films follows Tristan journey in bringing a star back to a girl that he loves.
Cast
Ian McKellen ... Narrator (voice)
Ben Barnes ... Young Dunstan Thorn
Kate Magowan ... Slave Girl / Una
Melanie Hill ... Ditchwater Sal
Charlie Cox ... Tristan Thorn
Sienna Miller ... Victoria
Henry Cavill ... Humphrey
Nathaniel Parker ... Dunstan Thorn
Peter O'Toole ... King
Mark Strong ... Septimus
Jason Flemyng ... Primus
Mark Heap ... Tertius
Rupert Everett ... Secundus
David Walliams ... Sextus
Julian Rhind-Tutt ... Quartus
Adam Buxton ... Quintus
Michelle Pfeiffer ... Lamia
Claire Danes ... Yvaine
Robert De Niro ... Captain Shakespeare
Ricky Gervais ... Ferdy the Fence

Links
IMDB Page
Offical Site
Unoffical Stardust Fan site
Charlie Cox Fan
Claire Danes Fan
Latest Image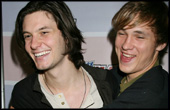 Latest Article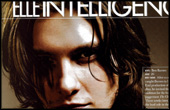 Translate the Site

Affiliates




more
If you would like to Affiliate with the site please contact me
Site Information
Webmaster Tsaress
Version 3
Layout by Tsaress
Disclaimer
The site is not an official site of
Ben Barnes. I do not know him personally, nor can I get into contact with him.
Read the Gallery Disclaimer
If you have any comments, questions, or issues, please
contact me