Feb 11,2015
Posted by Tsaress with Comments Off

on Seventh Son Press Confrence and Interviews
> Events > Seventh Son > Press Confrence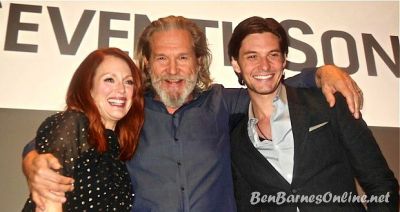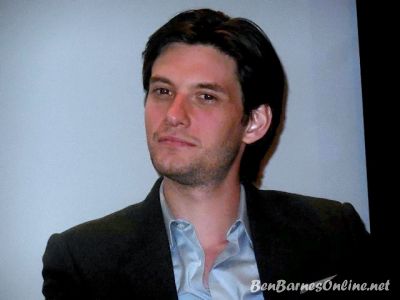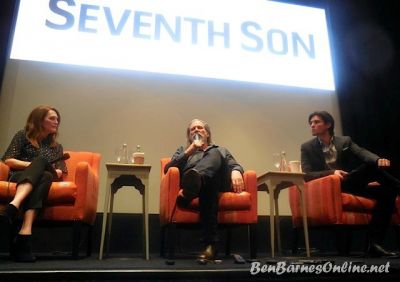 Pictures and press confrence write up from here.
Q: Was it destiny that you chose the part? Or did the part choose you?
Ben Barnes: I think it's discomforting to think about the idea of life where everything is fated and not having freedom of choice. That's kind of unsettling, but it's also unsettling to think of a life where the way you behave and treat other people doesn't come back around and earn you something in return, which you could put into the category of something other than chaos. It's an interesting balance and a question that affects every life. It's an interesting theme to explore in any film, whether it's in space exploration or the dark ages.
Q: What were the physical challenges of the role and what were the costumes like?
Ben Barnes: I remember having a fitting and trying on these sandals and weird length pants … we went simple at the beginning and, subconsciously, the clothing does performance for you, because as you move through the story, gradually my clothes become like Master Gregory's and it has a cloak, and a hood, and is more black. They play with subconscious turns of good and evil and who you're becoming more or less like. It does some of the work establishing tones and colors and how you feel. You feel confident.