Oct 31,2011
Posted by Tsaress with Comments Off

on Ben Interview and a New Picture from a Old photoshoot
Unfortanly the first released picture from The Words does not have Ben in it but you can view it here.
Ben recently did a interview with Coming Soon here where he talks about Killing Bono.
CS: What about the performances? Was a lot of that choreographed or did you just let you do your own crazy moves and see what worked?
Barnes: No, all the crazy moves are unfortunately were from my wheelhouse of dance moves. They're all Ben Barnes originals, which is probably heartbreaking… certainly for me. No, I think one of the reasons I could finally use my terrible dancing for the greater good and make people laugh, but no, I just wanted to be as ridiculous as I could possibly be, because I thought that was one part of the film where I could really go for the goofiness, because he takes it so very seriously, Neil.
A New picture from a old shoot
> Photoshoots > HQ Disorder Magazine Photoshoot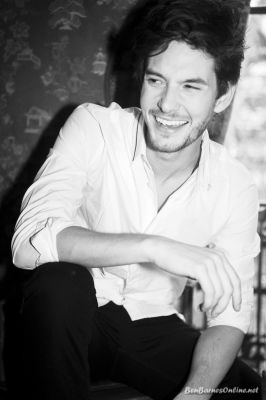 This entry was posted on Monday, October 31st, 2011 at 10:25 pm and is filed under Gallery Update, Killing Bono, The Words. You can follow any responses to this entry through the RSS 2.0 feed. Both comments and pings are currently closed.